This was Dr. Jochen Peter first visit to India in his new role, and wanted to get an impression of the Aerospace Industry from Industry captains like Dynamatic.
He was accompanied with Mr. Wolfgang Schwarz, Vice President Sales EMEA and South Asia, Carl Zeiss Industrielle Messtechnik GmbH and Mr. Wilson Thomas, Director & COO, Carl Zeiss Industrial Metrology Division, India.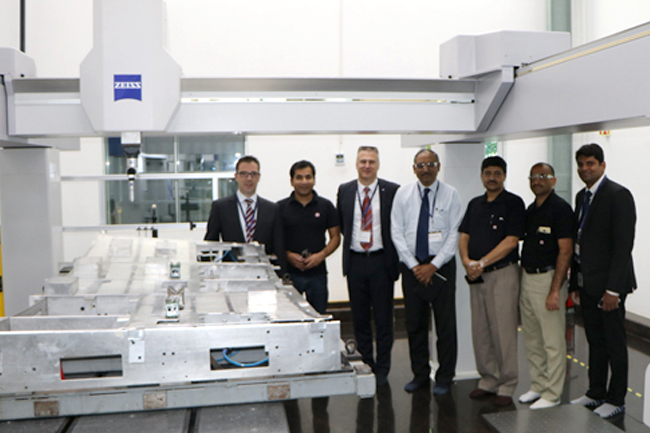 April 2016
JKM Ferrotech announces OHSAS 18001:2007 and ISO 14001:2004 Certification
JKM Ferrotech Limited, a subsidiary of Dynamatic Technologies Limited is proud to announce that our Health and Safety and Environmental Management Systems have been awarded certification to the OHSAS 18001:2007 and ISO 14001:2004 standards. The audit carried out from 27th to 29th April 2016 by TUV Nord confirmed that the management systems conformed to the specified standard requirements.
OHSAS 18001:2007 sets out the minimum requirements for occupational health and safety management systems. Certification means that the Company has demonstrated our commitment to ensuring the safety of our employees and any others that may be affected by its business activities, and reaffirmed the company's engagement in improving quality, environmental and occupational health and safety standards throughout the organisation.
ISO 14001:2004 brands our business as environmentally responsible. It shows how committed we are to reducing our environmental impacts and meeting stakeholder expectations of sustainability and continual improvement.