Dynamatic Technologies Limited acquired Oldland CNC Ltd., a profitable high end precision engineering Company in Bristol UK, which is engaged in the manufacture of Aerospace components and tooling. The acquisition was completed on 4th October 2008, at a consideration of approximately 16 million USD.
This acquisition will provide Dynamatic Technologies with a unique state-of-the-art Aeronautical manufacturing facility possessing complex 5 axis machining capabilities, which is a certified supplier to Airbus UK, Boeing, GKN Aerospace, Magellan Aerospace, GE Aviation Systems, Lockheed Martin and Agusta Westland. It is expected that the Company's close proximity to the production facilities of its customers in Bristol – Airbus, Agusta Westland and GKN Aerospace – will grant Dynamatic Technologies a strategic locational advantage required for the forging of strong direct relationships with leading Aerospace Companies in Europe and Americas.
With this acquisition, Dynamatic Technologies will acquire the scale and competence required to rapidly grow its Aerospace business in India and the world markets. The Company anticipates that the acquisition will further strengthen its ability to tap the business opportunities arising from India 's growing requirements for Defence and Civilian Aircrafts especially under the Offset Program.
The Company also expects to acquire better technologies to enhance its profile and competencies in the Aerospace domain while gaining overall inorganic business growth with a better synergic effect.
---
Dynamatic Technologies Acquires 12 MW Wind Farm near Coimbatore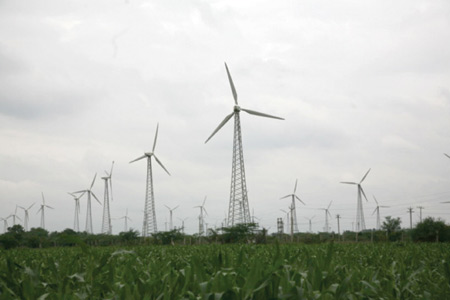 On 1st September 2008, Dynamatic Technologies acquired a 12 MW wind farm near Coimbatore, India, which is capable of generating approximately 18 mn. units of power annually. The wind farm which comprises of 48 windmills on 440 acres of freehold land, was acquired from Tamil Nadu Petro Products Limited and will enable the Company to generate power in an environment-friendly way. It is expected that this acquisition will enable Dynamatic Technologies to achieve 85% reduction in its monthly energy costs at its Chennai complex and combat energy-price inflation in the future.